Tapteal Water Trail Paddle
June 17 @ 8:00 am

-

12:00 pm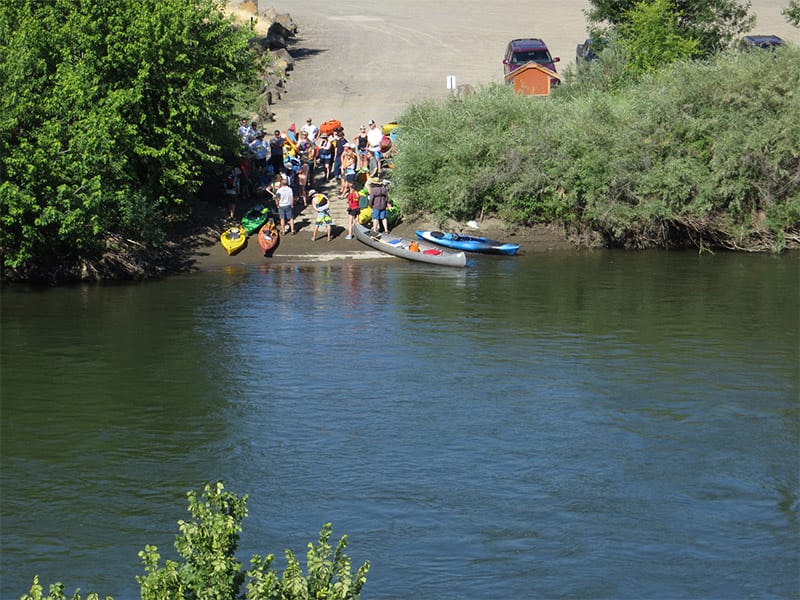 We return to the Yakima River for our first Tapteal Water Trail paddle of 2023 on Saturday, June 17! We will kick off with our traditional upper section of Benton City to Horn Rapids Park. This is an 11 mile paddle and takes 2½ to 3 hours to complete.
Drop off your gear and passengers at the Benton City boat launch between 7:30-8:00 am and drive your vehicle to Horn Rapids Park. We will have Tapteal Greenway volunteer shuttle drivers there starting at 8:00 am to return drivers to Benton City. The last shuttle will leave at 8:30 in order to return drivers to Benton City in time for a 9:00 am launch.
Suitable for kayaks, canoes, and paddleboards. A life preserver (PFD) is required. There is no charge for the event, but RSVPs are required by Thursday, June 15 so that we can arrange adequate shuttling. Please RSVP at the link:
https://www.eventbrite.com/e/tapteal-water-trail-paddle-upper-greenway-tickets-647263260837?fbclid=IwAR17VOvsBQ8FinQQx_Uym4QGVxzCTlXgkLhODtW1i53bQMxF3j-T30HcSC4
If you have any questions please contact us at taptealgreenway@gmail.com.